It's November and Christmas is just around the corner.  There are opportunities to give Christmas gifts to needy Haitians again this year.  If you would like to give, there are instructions below.
Gift Box for a Child – $12/Gift Box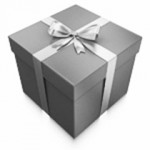 Brighten a Haitian child's Christmas with small items they need and value. We buy the items in Haiti (to help support local economies) and have Haitians assemble the boxes (so that they can participate in this ministry). Boxes will include things like a toothbrush and toothpaste, notebooks, pens, a flashlight, cookies, candy, and a small toy.

Gift Box for a Family – $40/Gift Box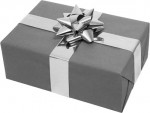 Much like the children's gift box, this one is for whole family! In addition to individual items for each family member, we'll include a French Bible and provide funds to by the ingredients for pumpkin soup. Pumpkin soup is New Year's tradition in Haiti. The entire family can celebrate!

Hurricane Relief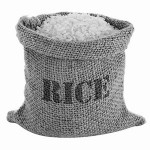 Hurricane Matthew hit the southern peninsula in Haiti hard, and Starfish is reaching out to one village that was devastated by the storm (see the November Newsletter for more details). These are large-cost items, and we anticipate several people might each contribute smaller amounts toward them.
Emergency Food and Other Relief Items – Any amount helps
Replacing a Church Roof (blown off by the storm) – $4,00000 (estimate)
Rebuilding a School (destroyed by the storm) – $6,00000 (estimate)
Assisting Families in Rebuilding Homes – $3,00000 (estimate)
More Options!
French Bibles make it possible for Haitians to read God's word – $1500ea
Christian Songbooks provide lyrics and music to praise God – $1000ea
Feed a Child for one year through the feeding program at Starfish Schools – $3600ea
Send a Child to School for one year at a Starfish School – $12000ea
Chickens provide a family with eggs and meat – $1000ea
Goats provide a sustainable source of meat and dairy – $3500ea
Backpacks help children carry books on the often long walk to school – $1600ea
Folding Chairs in the churches offer a place to sit during services – $1500ea
Building Materials help needy families in Morne Chaise build homes – Any amount helps
To Give a Christmas Gift:
Give by sending a check (with the item you want to give noted on the memo line or on a separate paper) to:
Starfish Ministries
1706 Front Street  #440
Lynden, WA  98264
or in Canada to:
Starfish Ministries Canada
5177 – 224th St
Langley, BC V2Y2M5
or contribute with a credit card using PayPal by clicking here and entering the item you want to give in the "Purpose" box along with the amount in the "Donation amount" box:
Thank you so much for all of you support for this ministry. God is using you to make a difference in Haiti!
Serving the Lord together,
Bernie, Sheryl & Philip Bovenkamp