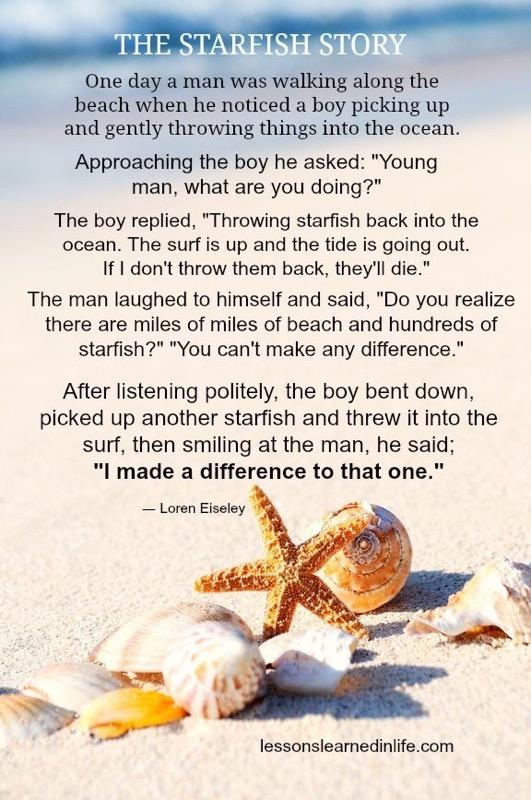 Like these starfish, there are more children in desperate need than any one of us could possibly hope to reach. Their numbers are daunting, causing many of us to resign ourselves to the notion that nothing we can do can have any real impact on a problem of such magnitude. And if solving the problem is the goal, they are right. Jesus himself told us, "You will always have the poor."
But at Starfish Ministries the focus is on touching individual lives. It may not significantly affect the world's poverty problem if one more child has a warm bed to sleep in tonight. It may not drastically change any statistics if one more child eats a decent meal and learns to read. And the love a child receives in the Starfish Ministries Children's Home or a Starfish Ministries sponsored school may not make a difference to those focused on the "big picture." But we know it makes a difference to each child.
Statement of Faith
We believe the Bible to be the inspired, the only infallible, authoritative Word of God.
We believe that there is one God, eternally existent in three persons: Father, Son and Holy Spirit.
We believe in the deity of our Lord Jesus Christ, in His virgin birth, in His sinless life, in His miracles, in His vicarious and atoning death through His shed blood, in His bodily resurrection, in His ascension to the right handof the Father, and in His personal return in power and glory.
We believe that for the salvation of lost and sinful people, regeneration by the Holy Spirit is absolutely essential.
We believe in the present ministry of the Holy Spirit by whose indwelling the Christian is enabled to live a godly life.
We believe in the resurrection of both the saved and the lost; they that are saved unto the resurrection of life and they that are lost unto the resurrection of damnation.
We believe in the spiritual unity of believers in our Lord Jesus Christ.
Statement of Faith established by the National Association of Evangelicals