In previous years, many Haitian families have been blessed as you and your families have remembered them in your Christmas giving. This year, our giving emphasis is on farming and gardening. These gifts will help Haitians feed their families throughout the year, and, in many cases, produce extra to share with others or sell at the market. And we've also included a few of the "classic" gifts from years past.
Trees – $5/ea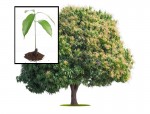 Planting trees on farms, in gardens, and in yards provides a double benefit. Many of the trees produce something of benefit for people or livestock. And they also provide erosion control. One the greatest challenges facing Haitian farmers is that their soil and all of the nutrients it contains washes away as fast as they can build it up. Strategically planted trees are a good defense against that!
Mango, avocado, and citrus trees all produce fruit. The leaves of the moringa tree are full of nutrition and even have medicinal value. And mahogany is a valuable hardwood indigenous to Haiti. All are available as seedlings for $5/each.
---
Machete – $15/ea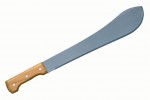 Haitian farmers use their machetes for everything. It's an axe, weed eater, garden trowel, hoe, pruner, and much, much more. A gift of a machete will aid a Haitian farmer as he provides his own family with food and, in many cases, supplements his income by selling additional produce at the market.
---
Chickens – $10/ea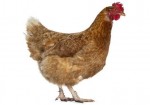 Because chickens forage for themselves in Haiti, they are virtually free to raise – once you own the chicken, that is. This makes a chicken a great gift to a Haitian family. They provide regular protein from their eggs, potentially more chickens, and eventually chicken dinner!
---
Goats – $35/ea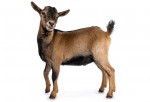 Like chickens, goats forage for most of their food, so they are also economical to keep in Haiti. They provide milk for the family or to sell at the market. And a mother goat producing kids can be an excellent source of either meat or additional income.
---
More Options:
Gift Box for a Child – $12/Gift Box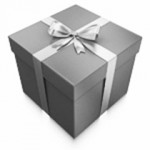 Brighten a Haitian child's Christmas with small items they need and value. We buy the items in Haiti (to help support local economies) and have Haitians assemble the boxes (so that they can participate in this ministry). Boxes will include things like a toothbrush and toothpaste, notebooks, pens, a flashlight, cookies, candy, and a small toy.

---
Gift Box for a Family – $40/Gift Box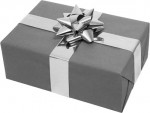 Much like the children's gift box, this one is for whole family! In addition to individual items for each family member, we'll include a French Bible and provide funds to by the ingredients for pumpkin soup. Pumpkin soup is New Year's tradition in Haiti. The entire family can celebrate!

---
French Bibles make it possible for Haitians to read God's word – $1500ea
Christian Songbooks provide lyrics and music to praise God – $1000ea
Feed a Child for one year through the feeding program at Starfish Schools – $3600ea
Send a Child to School for one year at a Starfish School – $12000ea
Soccer Balls are a favorite of children at the orphanage and the schools – $1000ea
To Give a Christmas Gift:
Give by sending a check (with the item you want to give noted on the memo line or on a separate paper) to:
Starfish Ministries
1706 Front Street  #440
Lynden, WA  98264
or in Canada to:
Starfish Ministries Canada
5177 – 224th St
Langley, BC V2Y2M5
or contribute with a credit card using PayPal by clicking here and entering the item you want to give in the "Purpose" box along with the amount in the "Donation amount" box:
Thank you so much for all of you support for this ministry. God is using you to make a difference in Haiti!
Serving the Lord together,
Bernie, Sheryl & Philip Bovenkamp