What a privilege to serve Needy people with the Manna pack Rice meal Starfish Ministries has received from Feed My Starving Children. Thank you, dear donors, for making it possible.
Through the rice meal Starfish has established the food program to reach the needy people specially in province areas. Among the people SFM has given the food support, we choose three widowers as example that we serve with a box of rice meal every month. The ladies testified how much the rice meal is so meaningful to them. Thanks to the Ti-Manna "Eating a hot meal daily is not a big deal anymore". By seeing their smiling face, you can understand that life has new path in their lives when they received the T-Panou.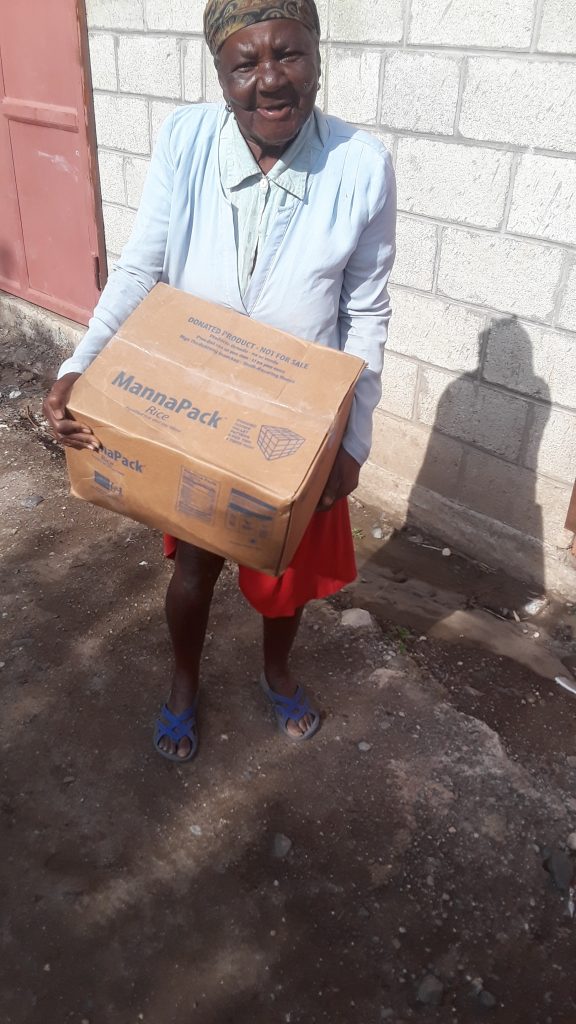 The name of the first lady in the Pictures is Autensil, she is 77 years old, and she is living in Savanette area.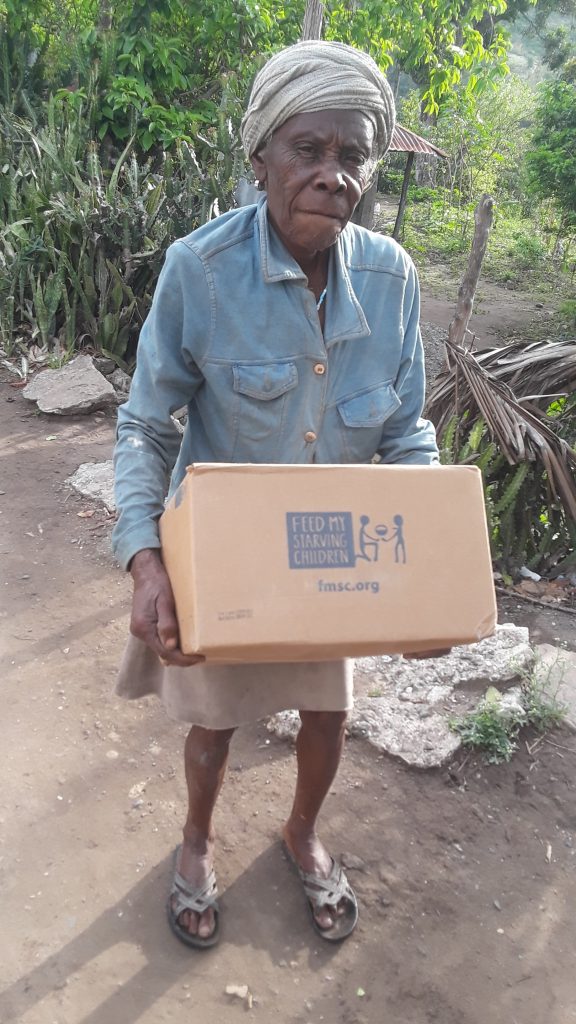 The second is Elichaine, she is 74 years, and she is living in Savanette Aera as well, and the last one is Seldieu, she is 70 years old, and she is living in Biscaille.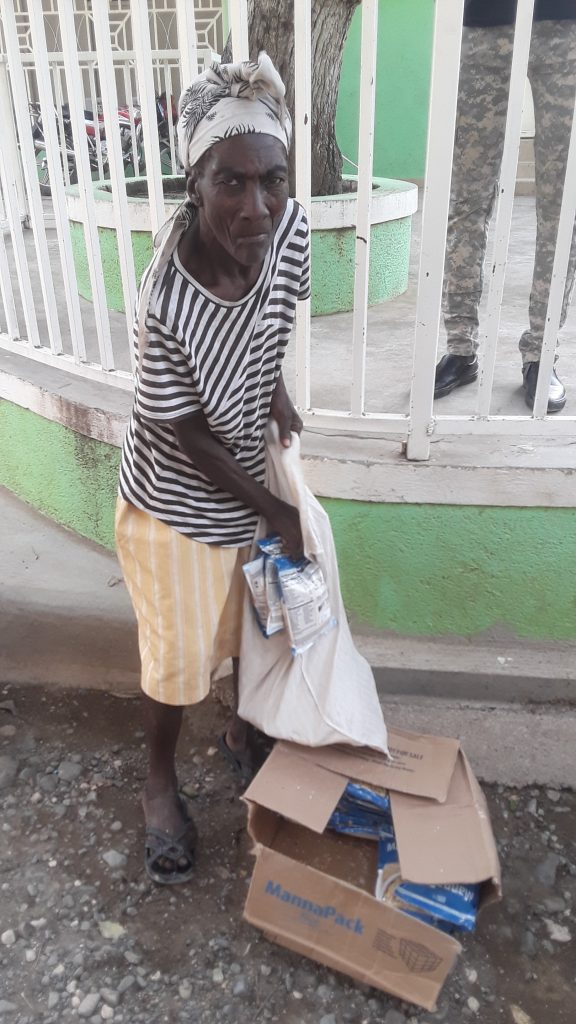 The rice meal is so important, it facilitates the kids in the school learn better, you know food is part of a good way to educate kids daily in class. The testimonies of the school directors tell us how the school kids appreciate the hot meal they have received through Starfish Ministries. They pray that God would protect all the donors all over the world, to keep them alive while they are living with the pandemic Covid-19. They join together to encourage you with this phrase;" Be strong to face the circumstances in life, God is always in control, and he always keeps his promises to his children. May God keep you and fill you with health and all kind of blessings.
Thank you for packing the rice meal in (other way) a big plastic bag. By the way you pack it right now does not give the guys the same opportunity to sell it. when unloading the rice meal container, we have confidence that they will eat the food instead of selling it.
Love you all.
Regards,
Lucner Hilaire for SFM